Retail PoS
Simple & Easy
Say goodbye to ugly, expensive, outdated POS systems.
"Cazura PoS is come with smart interface any retail company can
use without difficulty. Because it's extremely flexible and easy to use."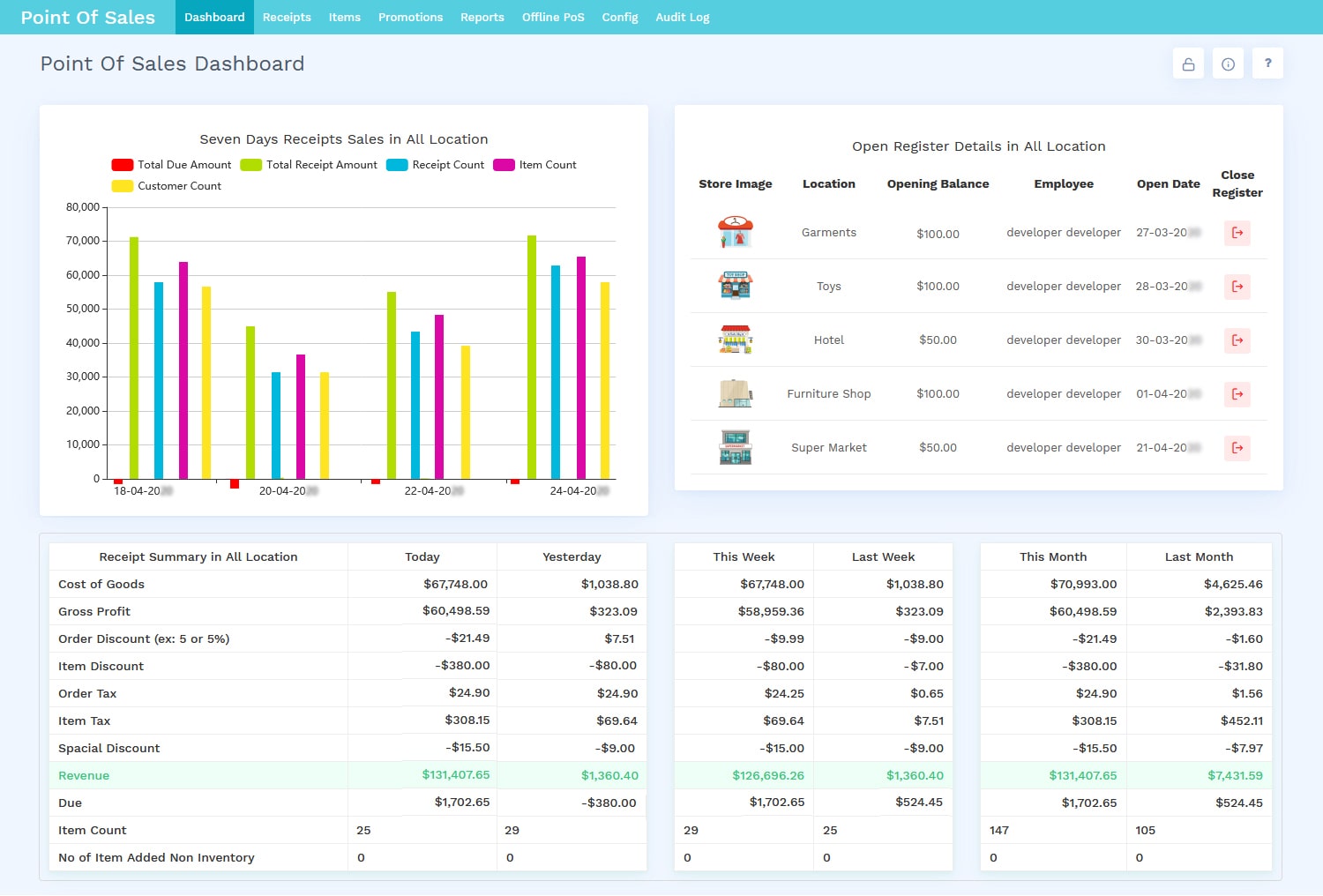 What is a Retail PoS?
A Retail PoS is where the customer goes to check out and pay for their purchases. That is, the cashier counter. We give it easy and quick to use, and you can integrate it with several automation devices such as receipt printers, barcode scanners.
We have wonderful dashboard features. Dashboard is the most important one to understand and absorb your business flow so we concentrated on making it very user friendly and easy to understand.
On the dashboard page we have Register Details, About Sale view, Top Sold Item, Category Graphical chart, Today's and Seven days, Six month & Yearly sales chart and many more...
We have
Dashboard Security Lock with Pin (Prevent Neighbor view)
Today Sale Summary Live updates
Every Hour Sales In Bar Chart
Seven Days Receipts Bar Chart
Weekly Sales Bar Chart
Six Month Sale Bar chart and Many more…